Others Say It, We Do It
75% of everything on SuperValu's shelves is sourced or produced in Ireland.
SuperValu's 2012 sales included 182m worth of Irish meat and poultry. This is the equivalent of 78,000 cattle, 130,000 lambs, 12.1m chickens and 191,000 pigs.
All SuperValu branded milk is 100% Irish and NDC approved.
Our purchases in 2012 also included 69m of Irish fruit and veg and 157m in Irish dairy products.
It is an internationally proven fact that every time you shop in a locally owed business, 3 times more money stays in your local community than when you shop with an international equivalent.
All our SuperValu branded fresh beef, lamb, pork and poultry are 100% Irish and Bord Bia approved. Fully traceable from farm to fork.
The Best Christmas Ham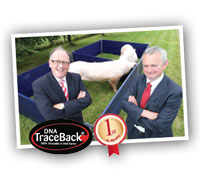 Christmas dinner is one of the most important parts of Christmas Day and if you want to be sure to enjoy the best quality ham then you can trust SuperValu.
One in three hams eaten on Christmas Day in Ireland come from SuperValu. Customers recognise our commitment to sourcing only the best quality ham. In fact,SuperValu is the only retailer to use DNA TraceBack, the worlds first national DNA database for pigs.
The programme was jointly developed by the Irish Farmers Association and Identigen over a two year period. SuperValu have worked with the IFA and Identigen to be the first to offer this concept to Irish consumers.
Through this innovative DNA technology, SuperValu can fully guarantee the Irish origin of all SuperValu branded Bacon, Ham and Rashers.
Irish Born & Reared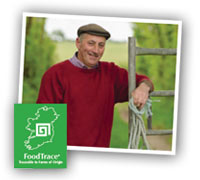 is a unique Food Traceability System designed for SuperValu to ensure that there is complete traceability of all beef and poultry at our butcher counters.
Foodtrace allows us at SuperValu to track and trace all our beef and poultry to guarantee that it is 100% Irish born, and reared.
So when you're shopping for your meat for Christmas, look out for the white board next to the butcher counter that displays where the beef and poultry at you local counter has come from. Or ask one of our expert butchers to show you the FoodTrace of your selected beef and poultry.
First Bord Bia Butcher Quality Assured Store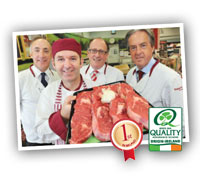 SuperValu Midleton has become the first store in the country to achieve certification under the new Bord Bia Retailer Butcher Quality Assurance Scheme.
This ensures that all of the meat for sale on the counter is fully traceable and Bord Bia Quality assured at every step of the journey from farmer to supplier, reassuring our customers of the integrity of the product.
This is just another testament to the stringent quality standards upheld by the team in Midleton, who have recently topped the poll of over 2500 organisations to win the overall National Hygiene and Food Safety Award for the second year in a row.